Tie and tease London is part of our Erotic Tantra massage session (Can be combined with our Escort service or Adult Massage) . Asian Fantasy Tie and tease London service is for those who like to be taken control of and guided, Our stunning masseuses are specially trained to offer a variation on the body to body theme: the tie and tease. Where your senses are taken on a roller coaster ride, teased and titillated and surprised.
You can pick one of our stunning oriental escorts to give your such a special experience.
Fantasy Tie and Tease massage sessions start with light bondage, surprise touches, and very light domination–the key word here being light. Unless of course, you want your therapist to go harder, and take control of your sensations–you must, after all, worship the Goddess who is giving you the delightful tantric massage.
Tie and tease is a psychological play as well as a physical. It is something very different, and more mysterious and intense than a regular tantric massage.
The tie and tease massage also ends with a body to body and full body rub just like a regular massage–but for the initial part where you are taken on a journey of experimental sensations that require trust and curiosity!!
Tie and Tease London will bringing you into a peak state of sexual arousal however controlling when to allow them to orgasm. Tie and tease includes an element of erotic sexual denial or tease and denial, because your erotic massage therapist is the one deciding when you will come.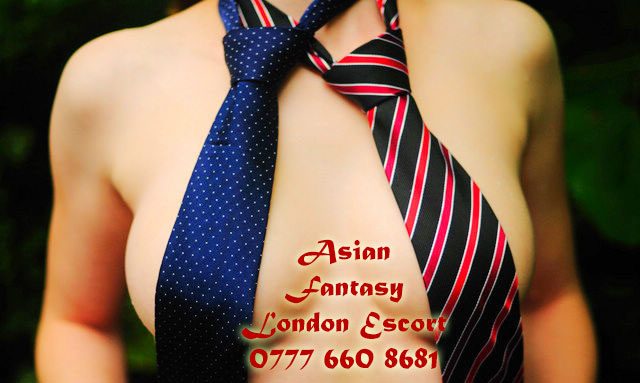 You will be sexually stimulated to the pre-climax stage during the whole session but not allowed to orgasm until the end of the session. Tie and tease that finishes without any orgasm at all is usually called "tease and denial". The session is practiced involving all kind of equipment, the most common are blindfold, cuffs, feathers, silk cloths, might be spanking devices, everything performed in bed. Tie and tease is the first thing people usually explore in the BDSM department since it combines pleasure with a form of power and domination/submission play. Depending on your desires Tie and Tease include slightly more intense play such as pinching, ice cubes, nails or hot candle wax. There is one thing separating Tie and Tease from usual BDSM play, Tie and Tease usually focused on on the emotion, while BDSM is on what will or won't be done.
It is possible to be gagged during Tie and Tease session so as to increase the sense of helplessness and defenseless. Blindfold plays the same role, however it can be removed so that you can see your sexy teaser being provocative by for example dressing in lingerie.
Your sexy oriental threapist can strip during the session, she will be brushing against you with her silky nightie, then undies, then naked. She will let you hear and feel her removing clothes, which is a part of the fetish play.
Your Stunning oriental Tantric Bliss Goddess will pause sometimes. So you will start thinking about what is going to do happen next as your tension is building.
If you brought some wine with you, your sexy tantric massage London therapist can pass it from her mouth to yours, there is no limit to the intensity of the teasing play.
First of all she will get the cuffs and gradually will tie up your hands as you talk. She will start gently kissing you and if you have very sensitive nipples she will also start to play and kiss them too, licking and teasing those before reaching for a blind fold and covering your eyes. This prepares your body and mind to what is going to follow next.
The time is spread between soft and hard sensations, sensually caressing your body and punishing with spanks as necessary if you prefer this kind of play, your sensual massage therapist will continue to play with your nipples and give them kisses as well as nibble on them, if you prefer the Tie and Tease session might continue with a sensual prostate massage. It will be lubed and slippery and slowly pushed in allowing you to gyrate until it was fully inserted. The your gorgeous mistress will start playing with your genitals simultaneously massaging them, breathing on them, which leads to a Tantric Lingam Massage.
The orgasm lead by Tie and tease Massage session can be very powerful, as you have no control over it whatsoever. You will have no idea about when your mistress will allow you to climax, that what makes Tie and tease orgasm so unique. You will be left in a state of utter extacy for several minutes afterwards. Your sexy erotic massage therapist will carefully clean you up, gently untie you and snuggled up next to you, placing sweet little kisses on your forehead, as you come back down to earth.